Jack Parsons Appointed as Non-Exec Director of the Association of Apprentices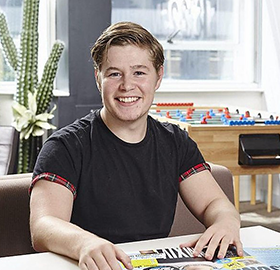 9th June 2021

Jack Parsons, known as UK's Chief Youth Officer, joins the board of directors of the Association of Apprentices created by former Lord Mayor of London, Sir Peter Estlin and educationalist Jason Holt CBE.
The Association of Apprentices (also known as AoA) chaired by Estlin and Holt, has appointed Jack Parsons, founder of The Youth Group.
The Association fills the broader social gaps often missing from the UK's apprenticeship programmes, providing a more rounded experience that provides a true alternative to university study. A founding principle is that apprentices themselves must lead the charge, so it is key that the Association is for apprentices and led by apprentices.
The appointment of Jack comes at an exciting time for AoA, as it looks to expand its reach and outcomes for membership, digitally. The Youth Group has a community of 1.7M young people, and in just three years has helped to support 90,000 young people to prepare for, get into, and develop at work.
Peter Estlin commented "I've known Jack for a few years now and I really admire the passion, energy and action that Jack brings in supporting young people and helping them fulfil their lives. As chair of the Association of Apprentices, I am delighted to have Jack join our board and help us build a strong community of talented apprentices; a vital cohort of the UK's talent pool".
Jack Parsons said "I'm always keen to support young people starting out as an apprentice to find their duvet flip and thrive in the workplace. The work that Peter, Jason and the executive team has done is incredible. The focus over the next 12 months is all about digital growth and building the membership, something that I cannot wait to support".