National Careers Week 2022 - My Story So Far by Zara Khan
08 March 2022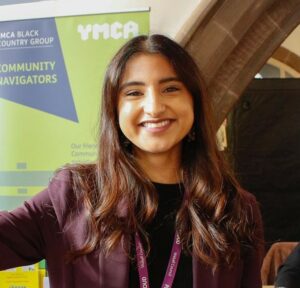 The usual next step after completing A Levels at a Grammar school is going to university, but I was not the type of person who knew exactly what I wanted to do from a young age; I didn't have a specific career in mind, so I wanted to explore my options before making any huge life-changing decisions. I applied for work experience at Walsall Council and ended up in the Community, Equality and Cohesion Team. After a few months, they advertised for a Level 3 Business Administration Apprentice and I was successful in securing the position. I progressed onto a Level 4 Project Management Apprenticeship and completed this with Distinction in February 2021. I have since advanced onto a Graded position and my role includes managing a Central Government funded COVID Community Champions Project to support vaccine uptake and dispel misinformation around COVID in Walsall.
I applied for an Apprenticeship because I wanted to get real, on the job experience, study towards a recognised qualification whilst earning a salary and have the opportunity to work on real projects that make a difference and have a positive impact and this is exactly what I have achieved. One of my favourite parts about doing an apprenticeship is that it gives me the opportunity to attend various local schools and career events to talk to young people about my journey so far and the benefits of doing an apprenticeship. It is absolutely one of the best decisions I've ever made! I've had the opportunity to be nominated and win at the BAME Apprenticeship Awards 2021 and be Highly Commended at the MJ Awards 2021 in the Rising Star category.
Due to the Global COVID Pandemic, I had to adapt to working from home, whilst moving projects online as social distancing restrictions were enforced. All meetings with my assessor were online and I had to complete my coursework and EPA over Microsoft Teams. As restrictions have now eased significantly, I'm continuing to work from home, but I enjoy catching up with my Team and Partners, face to face, in local community settings.
I'm really passionate about sharing my apprenticeship experience, so through Walsall Council's Endless Possibilities Apprenticeship Programme, I have joined the Apprenticeship Ambassador Network (AAN), a national network of current and past apprentices who share their apprenticeship story to inspire others, as the Black Country Area Lead and the Association of Apprentices (AoA), an apprentice-led community that provides the social and broader elements often missing from apprenticeship programmes, with access to advice and guidance which supports life-long career development, and a lifetime of professional networks for current and former apprentices. 
I sit on the Association's Apprentice Council which ensures that the AoA is Apprentice-led, so we have had a lot of input into the development of the AoA over the last 12 months on various elements, such as: AoA Connect and Learn, content that the AoA produces and the Strategy. I was interested in getting involved with the Association because I wanted to broaden my network and meet apprentices who have similar experiences to me, but also apprentices from different backgrounds, sectors and doing different apprenticeship levels. The AoA Connect platform is a community of apprentices who want to get to know and support each other by: sharing tips and ideas around how to manage your job role with studying, sharing apprenticeship experiences and offering each other advice and guidance.