What is the Association of Apprentices?
The Association of Apprentices (AoA) is a UK-wide not-for-profit social enterprise that supports every apprentice to have a high-quality experience, fulfil their potential and progress to successful completion. We work with employers and providers to offer enhanced experiences for their apprentices through our community, with peer-to-peer networking, learning and support.
How the Association of Apprentices benefits employers
We surveyed over 1,700 apprentices to find out what they need from an association, but we didn't stop there... We tap into the knowledge and experience of our Founding Partners and Advisory Panel and
have spoken to employers of all sizes to understand what they need to give their apprentices the best start.
Employer Benefits
Apprentice Benefits
Employer Benefits
Peer-to-peer learning and support to optimise apprentice experiences and engagement
Proactive and holistic support and information throughout the learner journey and with a focus at key stages such as on-boarding or end-point assessment
Mentoring services to encourage personal development, supporting retention and completions
Unique insight and data from our member base to help benchmark and share best practice
Helping to develop well-rounded apprentices for your business with access to transferable skills, independent advice and guidance and off-the-job training
Apprentice Benefits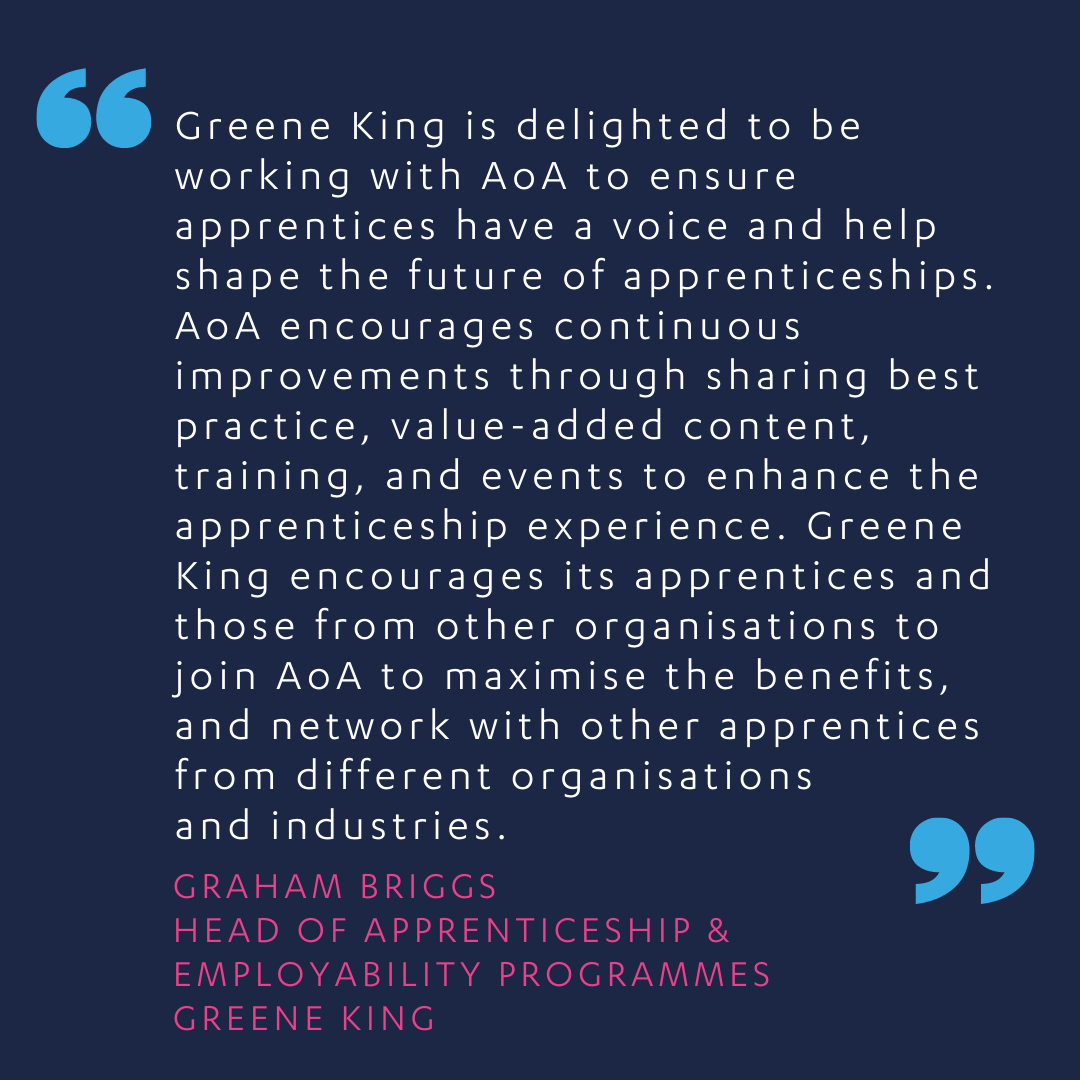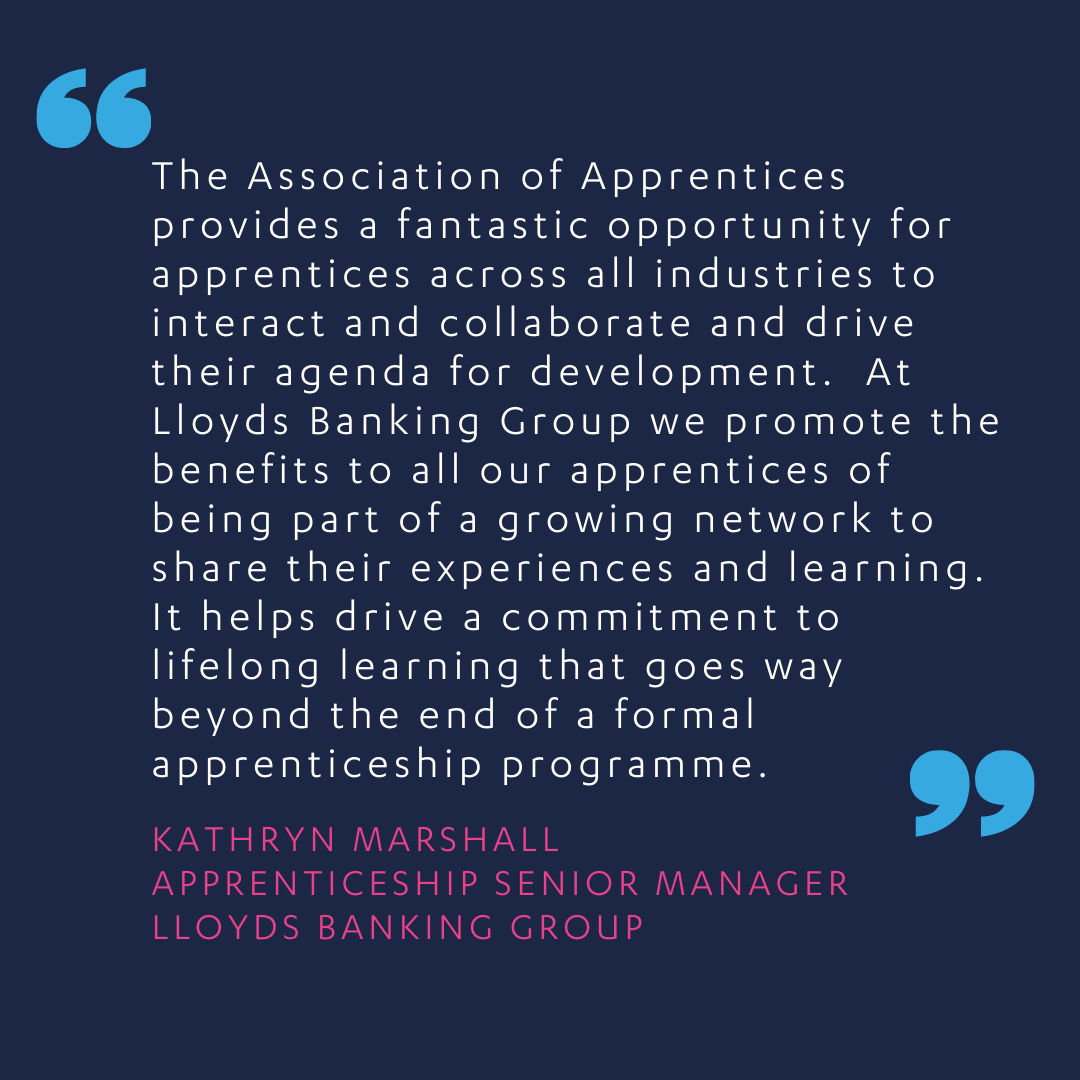 Find out more about our exclusive features: AoA Connect and AoA Learn
Membership prices for employers
As a social enterprise, we are committed to ensuring that all apprentices have the opportunity to access their Association. For this reason, membership for individual apprentices is currently free. In addition to this offer, organisations with 249 or fewer employees can check if they are eligible for free membership below. Larger employers, please get in touch.
Why should my organisation pay for our apprentices to join the Association?
Although membership for individual apprentices is currently free, this offer is limited and AoA will be introducing membership fees in the future. Organisations can ensure their apprentices continue to access our services by purchasing corporate membership in advance – and will receive additional corporate benefits too.
Benefits of corporate membership
Employers that purchase corporate membership for the apprentices within their organisation benefit from:
Access to data and insights from AoA
Apprentices from your organisation can set up an employer-specific community group on AoA Connect
Added value to apprentice employees
Company logo on AoA website as a patron member
Support apprentices in the UK working in SMEs to benefit from the Association
What size is your organisation?
Please contact us using the form below and we will be in touch to discuss your requirements.
For larger employers we can create a bespoke pricing plan based on apprentice numbers. 
Please contact us using the form below and we will be in touch to discuss your requirements.
Brought to you by our Founding Partners
Note: It is our responsibility to protect your privacy and we guarantee that your data will be completely confidential.