The Association of Apprentices has officially launched our first insights summary - AoA's Summer Update, 2022.
1 August 2022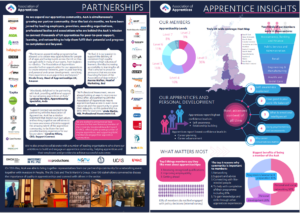 AoA has grown significantly in the last year. And with each new member, we take another step towards revolutionalising the apprentice experience. 
Split into three sections, you will find out about our apprentice community, partnerships and a page of infographics. 
Click here to read it: